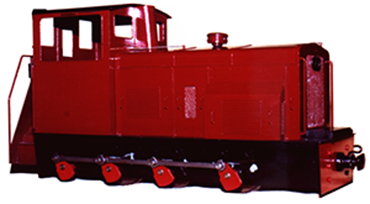 This is a finely detailed model of the locomotive as now running on the Welshpool and Llanfair Railway. It uses many whitemetal and lost wax castings, and has working lights as standard.
Approximately 255mm long, 95mm wide, & 155mm high, with adjustable wheels for use on 32mm or 45mm track, and fitted as standard with centre buffers 25mm above rail height.
Manual electronic speed control is fitted as standard, operated by turning the air filter. 
Power is provided by NiMH cells with an onboard charging socket.
Available colours:
Dark Green (Vauxhall Pine Green), Dark Blue (Ford Baltic Blue), Maroon (Vauxhall Burgundy Red), Yellow (Rover Inca Yellow), Apple Green (Ford Laurel Green), Satin Black, Grey.
Chassis are black and buffer beams red.
Locomotive options (£/ea.): 
Radio control 40 mhz on, CN, HC & BP: £140.00
Sound, Chattenden & Harlech Castle only: £125.00